Smith Memorial
Church Of God In Christ
"To Know Him And to Make Him Known"
click the arrow to enter the website
The True Church can never fail. For it is based upon a rock. – T.S. Eliot
Prayer is a strong wall and fortress of the church; it is a goodly Christian weapon. – Martin Luther
Church attendance is as vital to a disciple as a transfusion of rich, healthy blood to a sick man. – Dwight L. Moody
The perfect church service,would be one we were almost unaware of. Our attention would have been on God.– C.S. Lewis
"Wherever we see the Word of God purely preached and heard, there a church of God exists, even if it swarms with many faults."- John Calvin


Read more: http://www.whatchristianswanttoknow.com/21-great-quotes-about-church/#ixzz4dZpJOtri
It's our endevoures to keep the church and it extended family aware of all upcoming ending. Due to the COVID 19, we are conducting our services via ZOOM. Email your name and contact number to and we contact you back.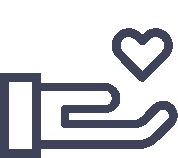 "Whoever is generous to the poor lends to the lord, and he will repay him for his deed."